You can be a hero for God!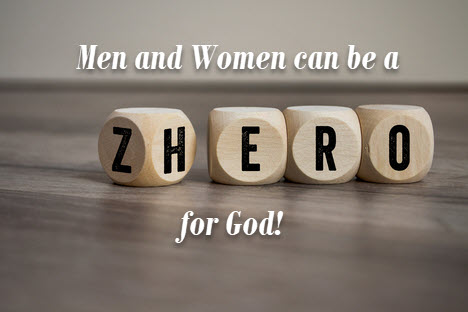 Joshua 15 Today, we have Hollywood, which tries to show us brave men and women in movies like Braveheart, but nothing compares to the "movie" God reveals to us in the book of Joshua with the hero Caleb. He and Joshua alone had believed God and was promised that he would see the Promised Land. Caleb is a real hero; faithful, confident, unafraid, and amazed at what he sees before his eyes. God has blessed him with physical and spiritual strength that has not diminished as he waited patiently and served God.
Caleb saw Hebron and said to Joshua; give me that mountain and he took it. He promised the man who helped conquer it would be given his daughter's hand in marriage. In this, we also see him as a faithful father blessing Achsah with land and springs of water.
Caleb is a hero, showing us how to wait for our dream to be fulfilled. Yet, God's timing is perfect and grander than we could ever imagine. Will you trust God as Caleb did?