Unbelievers vs. Believers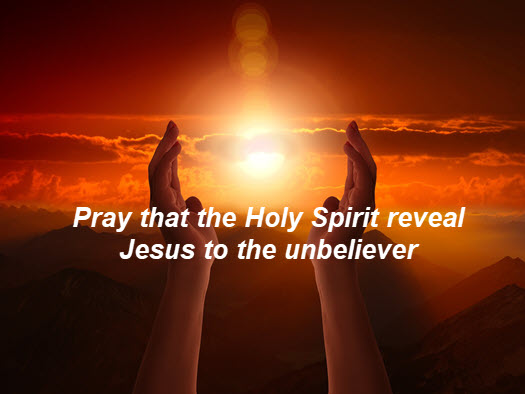 2Cor 1 to 4 Unbelievers have a veil over their minds and their hearts. They cannot understand nor comprehend who Jesus is. But when the Holy Spirit reveals Him, the veil is removed, and they see, understand, and clearly see Jesus. Paul explains it this way: "But even if our gospel is veiled, it is veiled only to those who are perishing, among whom the god of this age has blinded the minds of those who do not believe so they would not see the light of the glorious gospel of Christ, who is the image of God." [2Cor 4:4] The god of this age is, of course, Satan, who diabolically wants to keep unbelievers in his kingdom of darkness. But God's light is greater than Satan's darkness; " For God, who said "Let light shine out of darkness," is the one who shined in our hearts to give us the light of the glorious knowledge of God in the face of Christ." [2 Cor 4:6].
Today pray for those whose hearts are blind to the gospel and Jesus.