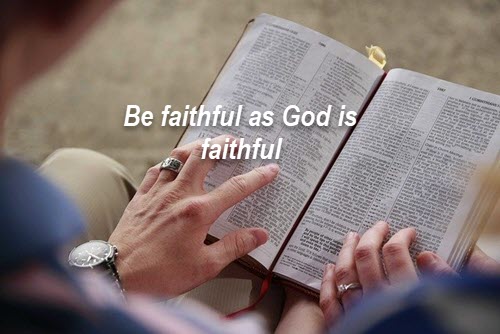 Psalm 89 Ethan has written this psalm to extol the virtues of God and, in particular, His faithfulness. His faithfulness surrounds Him. The psalmist notes that God's lovingkindness is permanent. Is mine? The evidence is seen in the heavens, where the skies show His creation and beauty. Ethan also notes that God chose to make a covenant with his chosen one, David. He promised that his kingdom would last forever, and because of that, lovingkindness and faithfulness would characterize His rule.
Dr. Wiersne noted that today vs. 15-18 are recited on their New Year's Day after blowing of the shofar.
But what about the sin of David's descendants? How would God respond to that? Although God would discipline, He would not revoke His promises. This is a promise as a believer, we can return to when we, too, have sinned. Perhaps that is why John wrote: "But if we confess our sins, he is faithful and righteous, forgiving us our sins and cleansing us from all unrighteousness." [1Jn 1:9]
Today enjoy the faithfulness of God, and ye also be faithful to Him.