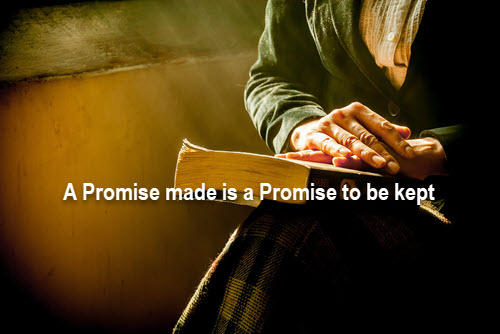 Joshua 16-18 A Promise made is a Promise Kept
Gentle reminders! Have you made a promise, and it is forgotten in the midst of busyness? So, God gives us this story to remind us that a promise made is a promise to be kept.
Zelophehad had no sons but only daughters and not just one but five! Earlier, these savvy sisters went to Moses to claim the inheritance of their father, but amid busyness, the leaders needed a gentle reminder of this promise. So, they go to Joshua to claim their promise, and Joshua doesn't blink an eye. They were bold amid the leaders and the men. Here's what it says: They came near before Eleazar, the priest, and before Joshua, the son of Nun, and before the leaders, saying, "The LORD commanded Moses to give us an inheritance among our brothers." So according to the command of the LORD, he gave them an inheritance among their father's brothers."
There are two lessons here: If you make a promise, keep it. Secondly, Sisters, stay strong and claim your inheritance. God is a promise keeper! This is ours today that we can claim: 1Jo 2:25 Now this is the promise that he himself made to us: eternal life.