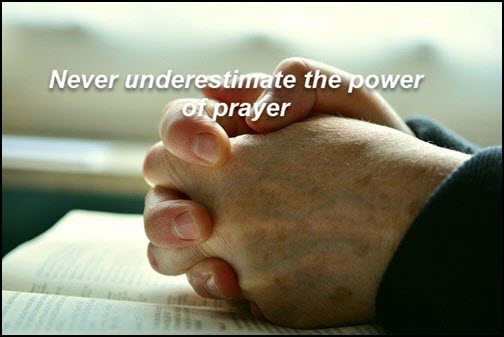 Ps 81 What a mixed-up world we live in. Our nation has lost its compass. They glorify sin and want us to join them. The psalmist and the Apostle Paul hit the nail on the head: it boils down to this: stubbornness of heart. So God gave them over to their stubborn desires; they did what seemed right to them. [Ps 81:12, Rom 1:24-32] God is pleading; listen to my voice and I will subdue your enemies. But, they refused to listen then and they refuse to listen now. My heart is saddened by how what was once beautiful is now tarnished with two glaring sins: homosexuality and abortion.
What should be my prayer today and every day? It is this: that all men repent and follow Him so that they would know this truth: [Eph 1:3 Blessed be the God and Father of our Lord Jesus Christ, who has blessed us with every spiritual blessing in the heavenly realm in Christ.]
Pray for our nation's leaders, our church family, our personal family, our neighbors, our children, and our missionaries. The key is PRAYER!