Repentance and Confession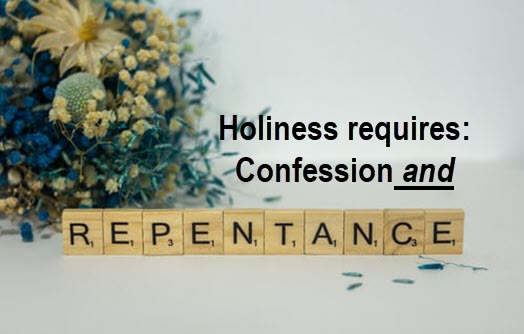 Lev 5 "Holiness before a holy God."
As a child, I can remember my mother 'washing out my mouth with soap.' Perhaps you recall a similar experience. I don't remember the occasion, but that taste has remained with me all these years. I must have been a slow learner because I remember her doing it repeatedly. In Lev. 5, God is saying we must repent and seek forgiveness, whether the sin is intentional or unintentional sin and whether it is the first time or the umpteenth time. We have a choice; try to ignore it OR confess it. Maybe you are a slow learner like me. Just as my mother had to wash my mouth over and over, you may have to face your sins because even unintentional sins need God's forgiveness.
What a blessing to know we have the indwelling Holy Spirit to speak to our heart so that when we realize we are guilty before a holy God, we can seek God's forgiveness, and trust that He is faithful and righteous and will cleanse us from all unrighteousness. [1John 1:9 paraphrase]
Do you need this today? Do not delay but listen to the prompting of the Holy Spirit.