How To Meditate on a Passage of Scripture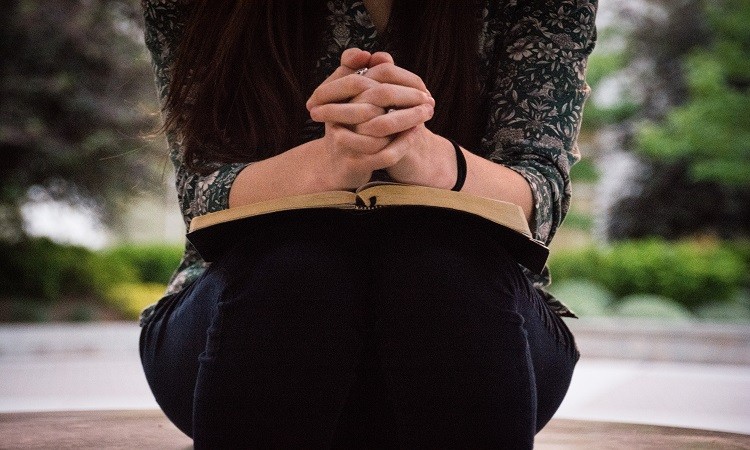 A Few Preliminaries
Let's meditate on John 3:16. Read the passage in its immediate context first (e.g., John 3:1-21)

What is mentioned before the passage?
What is mentioned after the passage?

If possible, memorize the passage (see handout). Meditation is most life-giving when we do not have to constantly look to see what the words of the passage actually are.
With eyes closed and in the presence of God, recite the passage several times, emphasizing a new word each time you go through.
Prayerfully recite the verse several times, clause by clause, asking the Lord to open your eyes so that you might understand what He wants to reveal to you.
For this is the way God loved the world:
He gave His one and only Son,
so that everyone who believes in Him
will not perish
but have eternal life (NET Bible).
Using Word4Word
As you recite each clause, starting from the first word, highlight, emphasize or pause over each successive word in the passage. Your only question as you stop over each word is, "Lord, what do you mean by this word here?" Sometimes, even after meditating, we really don't know precisely what he means; we only get the sense of what he's saying. Later, however, after studying a passage or hearing a sermon on the passage, we may grasp its reference or sense with greater clarity.

First time through: For this is the way…

Next time: For this is the way…

Next time: For this is the way…

If your time is limited, after reciting the passage you can simply highlight a word that speaks to you and then meditate on it before the Lord.

There are times when it makes the most sense to highlight words together and not just a single word. In the example above, we could highlight will not together as a single item to focus on.

Interpretive questions will arise as you meditate on God's word. This is great. You are learning! If the question really matters to you, write it down for the moment and then continue on with your meditation. You can always come back to it later. Sometimes an answer to your question will yield itself as you continue meditating. Don't get sidetracked. Ask God for focus and concentration and stay with Him in His presence.

Sample Interpretive Question from John 3:16: "When John says that "God loved the world", who is the world he is talking about?"

Sample Interpretive Question from John 3:16: "What does John mean by "perish" and/or "eternal life"? As you meditate, you may gain a good sense of what the Lord (through John) is aiming at, but you may still desire a deeper understanding. That's good.

Be sure to pray and ask God to teach you more, through further reading in John's Gospel, hearing a good sermon, or listening to another Christian sharing from this passage, etc. Note: To answer harder interpretive questions, we need to become increasingly familiar with a passage's broader context – in the chapter and indeed the entire book (i.e., John may refer to the same idea in a different in another place(s)).
Learning Some New Skills
Meditation involves learning the following skills:
Silence, quietness of heart, patience – it is a time to set aside distractions, worries and the demands of life and draw aside to "hear" from the Lord through His word.
Focusing on Christ – It is Christ-centered, not a flight into dreamy-nothingness. You are not trying to empty your mind. You are trying to fill your heart and mind with God's word, allowing His presence and word to fill your heart and life.
Perseverance – If your mind wanders from His word, don't beat yourself up. Quietly and calmly return to His word, asking Him for help, peace and joy as you spend time with him in this focused manner.
Full on Response – As He shows you things, respond to Him appropriately in thanksgiving, praise, confession, renewed commitment and requests of all kinds. Stay focused on Him and what he's showing you.