Are you Ready to Meet God?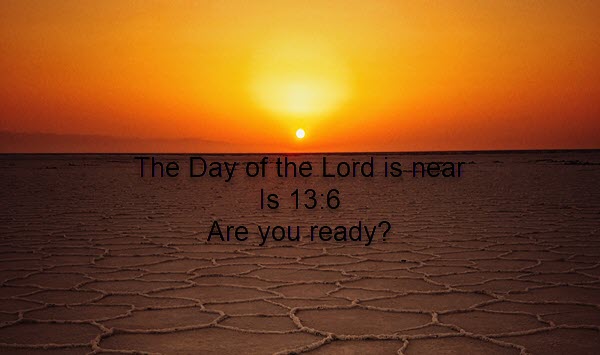 Isaiah 13-17 God has spoken, and it will come to pass. Yesterday we read about King Ahaz and how he trusted in Assyria to protect him, but in the end, that plan failed. These chapters reveal the consequence of trusting in anything other than God's plans.
The graphic picture should tell us the consequence of misplaced trust. It is interesting to read that the warriors who will come against these nations that oppressed Israel didn't care a whit about gold or silver; it was just the nation's conquest and the killing of people. This is a tragic picture of men who care nothing about God and only lust for power, which comes through death. It is like reading of that young man who killed two on the golf course and left his truck running there. Then, when another golfer came to ask him to move his truck, he killed him. Why? Just for the thrill of it. That is the graphic picture here.
Oh God, come quickly! Are we ready to meet our God?