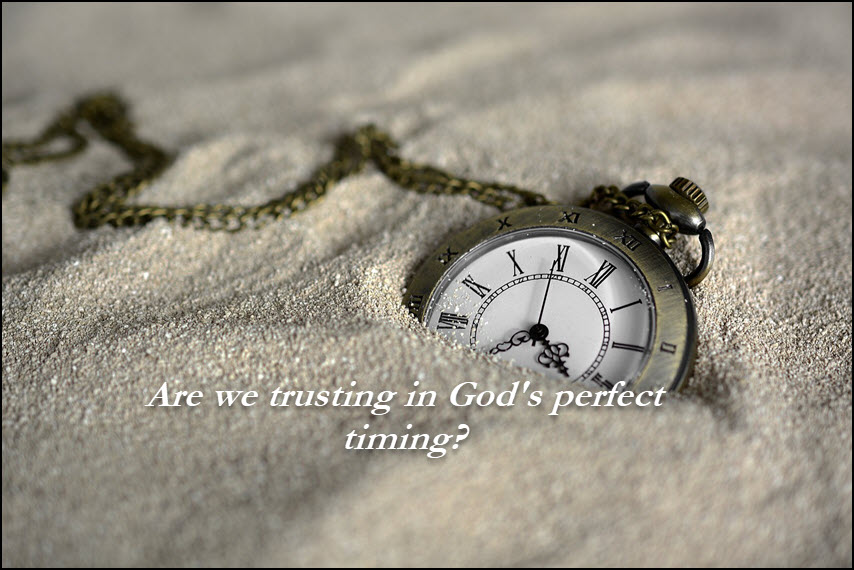 Exodus 32-35 Wait on God
Have you ever read something, and a truth hits you between the eyes; this story is one of those. Aaron is left in charge by Moses while he is on the mountain being taught by God. Aaron has never been the leader, but the obedient follower. Now with Moses gone, the people stroke his ego and even though he has heard all the "you shall not's…" it seems that God's words and miracles have not changed his heart.
Aaron's ears are tickled when the people beg him to lead by "making us gods that will go before us." They didn't think Moses was returning any time soon and encouraged Aaron to lead. And if truth be known, it seems that Aaron was just as impatient as they were. We can't say that they made an idol of gold because they didn't know better for God had revealed Himself in power and majesty!  Instead, they wanted a god that they could touch, not a God of the mountain of fire and smoke. And then like Adam, Aaron turned to blameshifting when responding to Moses' question about the why and how.  [Ex 32:24] Unlike Moses or Daniel or Joseph, Aaron's words and actions reveal that he did not believe in God one hundred percent.
Waiting reveals the best and the worst in us and also reveals our lack of understanding that God doesn't work on our timetable.